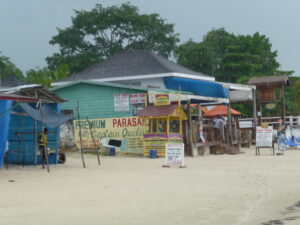 Parasailing the Jamaican coast offers a unique bird's eye perspective of a gorgeous terrain beyond the beaches. Let the natural dubs and riddims of the breeze carry you over the calm waters along Negril's Seven Mile Beach.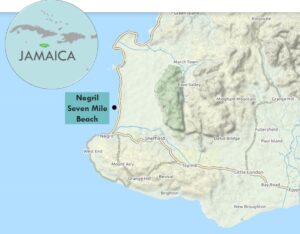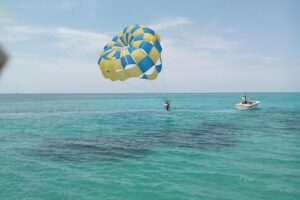 Lift off
You wade through the shallow water and jump onto the ship. Walk to the back of the ship, take a seat, and stretch your legs. Once you are out to sea, you fasten your harness, which is connected by a tow rope to the back of the ship. The ship takes off, the parasail wing fills with air, the rope unspools, and you are lifted into the sky. As the ship accelerates, the parasail rises.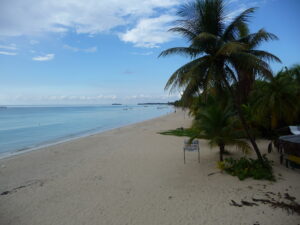 Up in the Air
From the sky, the water is turquoise, tranquil, and crystal clear. The long white sand beaches have little resorts, cottages, restaurants, and nightclubs. Beyond the structures is a ring of dense trees and the Great Morass. The marshes and forested swamps extend for miles and include the Royal Palm Reserve. The interior of the island becomes bumpy and mountainous, in contrast with the flat outer ring.
Plan Your Visit
Transportation: Catch a flight to Montego Bay, Jamaica. Hire a driver to take you to Seven Mile Beach in Negril. Stay at a cottage on the cliffs at the West End.