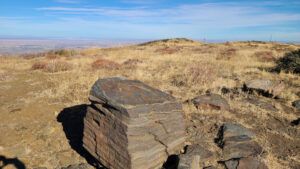 Objective: Summit Mt. McDill, Sierra Pelona Mountains, California
Distance: 6.6 miles (out and back)
Peak Elevation: 5,187'
Elevation Gain: 1,581'
Difficulty: Moderate
Mt. McDill is probably the closest mountain by Palmdale and Lancaster.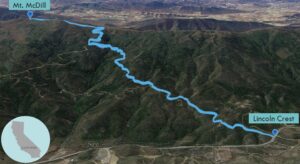 Directions to Trailhead
Just before Santa Clarita, from the 5 N, take exit 162 for CA-14.
Drive on CA-14 N for 7.8 miles. Take exit 9 for Sand Canyon Road.
Turn left onto Sand Canyon Road and drive 2 miles. Make a right onto Sierra Highway and drive 0.4 miles. Turn left onto Vasquez Canyon Road and drive 3.6 miles. Make a right onto Bouquet Canyon Road and drive 14.7 miles. The trailhead is on the right side of the road (across from the Angeles National Forest sign.
Directions to Summit
Trailhead: Begin hiking on Lincoln Crest
1.0 mile: At the junction, take the right fork to leave the road.
2.6 miles: At the junction, turn left onto the Sierra Pelona Motorway.
3.3 miles: You have reached Mt. McDill. Turn around and head back.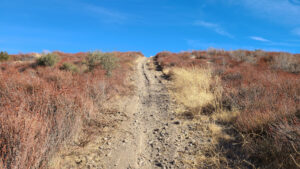 Trek Highlights
Go straight up the hillside via a steep use trail that soon connects to the Lincoln Crest road. The use trail bypasses the electric company's gate at the start of the road. The wide maintenance road follows many buzzing power towers.
After a mile, the trail splits off from the road and rises to the right. The close vegetation does not impede the rocky trail. Mt. McDill has a big rock to mark the summit. The views of Antelope Valley are legit with solid views of Palmdale and Lancaster.
Red Tape
Display your adventure pass.
Photos