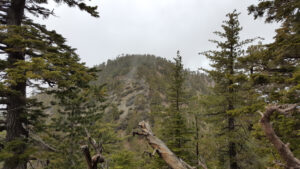 Objective: Summit Mt. Lewis, San Gabriel Mountains, California
Distance: 1 mile (out and back)
Peak Elevation: 8,396′
Elevation Gain: 500′
Difficulty: Easy
Hiking to Mt. Lewis is a nice cooldown after tackling tougher peaks in the back range of the San Gabriels.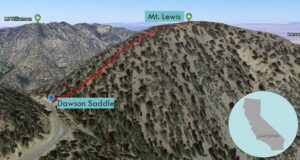 Directions to Trailhead
From the 210 East in La Cañada, take the Angeles Crest Highway (CA 2) for 44.8 miles to Dawson Saddle. Park in the large parking lot on the left (north).
Directions to Summit
Trailhead: From the west side of the maintenance building, follow the use trail.
0.5 miles: You have reached Mt. Lewis. Turn around and head back.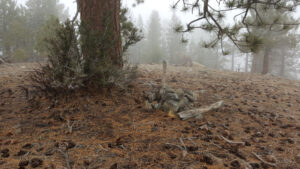 Trek Highlights
The use trail to the summit is pretty much a straight shot to the ridge through a Jeffrey pine forest. You veer right and follow the ridge to the top. There seems to be a lot of fool's gold (pyrite) near the peaks of the back range.
Red Tape
Display your adventure pass.
Photos