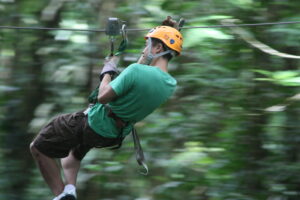 Zzzzzzzzzzzzzzzzzzzzzzziiiiiiiiiiiiiiiiiiiiiiiiiiiiiipppp!!! That is what it sounds like when you zoom down a zip-line cable. Actually, the sound of the cable friction is drowned out by your thunderous whoops and shrieks. "Wooooooo-hhhoooooooooo!" So, perhaps this should really be named woo-hoo-lining.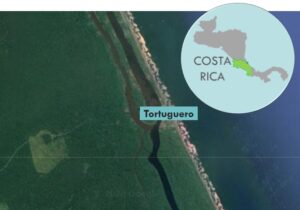 If you are thinking about zip-lining, why not consider touring the Tortuguero canopy in Costa Rica as well? You can hike through the rain forest, cruise the river, and observe baby turtles waddle out to sea. Visit a place so remote that it is only reachable by boat or by air.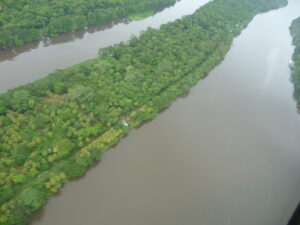 Pura Vida
Tortuguero's zip-line park is accessible by a boat ride across the canal. The tour makes its way through the canopy via the following framework: 11 platforms, 4 bridges, and 7 cables.
What an imaginative and thrilling means to travel through the canopy! All you see are shadows and green blurs as you fly through the treetops. While waiting on the platform, you appreciate how special this place is and how lucky you are to be here.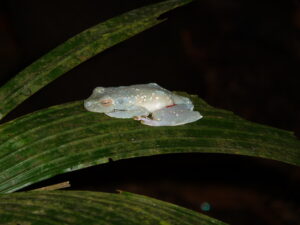 It is a thrill to explore a tropical rain forest. The canopy provides protection for a mind-boggling range of biodiversity. As you flit across the canopy from tree to tree, you cannot help but think about the plants and animals all around you. You may not be able to see them, but you can definitely sense their presence. Occasionally, a bold spider monkey will make an appearance and flaunt its natural grace through this environment. No fancy clips or ropes necessary – just agile limbs.
Besides the abundance of ecological riches, Costa Rica's next treasure is its people, the Ticos. Their expression, Pura Vida, is reflective of their beautiful respect for life. It is an uplifting outlook for enjoying life and celebrating good fortune in all its forms.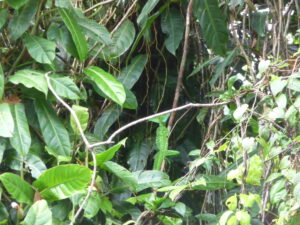 Directions
From San Jose, Costa Rica, you can fly to Tortuguero using Nature Air. Or, if you book a three-day trip to Pachira Lodge, they can take you by bus (5 hours) and by boat through the canals. The distance from San Jose to Tortuguero National Park is approximately 130 km.
Schedule a package tour to Tortuguero with Pachira Lodge: https://www.pachiralodge.com/tours/canopy.html
Gear
All gear will be provided. You will use a harness, gloves, a helmet, and two carabiners.